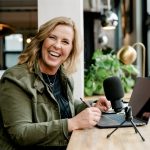 Welcome to today's episode:
Today I want to share how to begin mastering abundance, recognize it and begin to stailize it in your life.  Perhaps you have experience that abundance in one, two or more of the dimensions of Life In Full Expression is challenging to stablize, keep in your life to expand into your next level of becoming or genuis…you have it for a time…and then it disappears and you might return back to your orginal state of being.
Today I want to ignite, inspire and give impactful tools to help you recognize and stabilze abundance in your life — for you to be a master of abundance in 7 Dimensions of Your Life in Full Expression.
Curious How to Do This in Your Life?  Schedule a Chat with Beth to Learn More:  https://calendly.com/bethwolfe/discoverysession