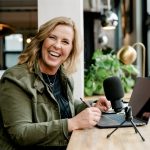 In this episode of L.I.F.E In Full Expression:
Discover a possible new view of forgiveness and its unlimited freedom for your energy to be the transformation fuel you have always dreamt of…!
Forgiveness is not just about the other. It is for the beauty of your soul. It is for your own capacity to fulfill your life.
Jack Kornfield, Meditation Teacher, Author of 15 books, his latest No Time Life the Present: Finding Freedom, Love and Joy Right Where You Are Discover How you direct your thought and emotional energy depends on where you place your attentionYou might have heard the phrase, where you put your attention is where your energy flows There might be some ways you are misusing your mind in the midst of attempting to live a life in full expression that gives you life and that you really love
You may be misusing your mind in TWO WAYS by investing your energy in:
Resentment
Rehearsing an emotional hurt
Both may be happening consciously or unconsciously
Know that you and I are directing our life energy every moment of our lives, no matter what
So we are either going to harness this energy to create our dreams by a design or create more of the life we haven living by default
Learn and Discover the most wonderful benefit and gift of forgiveness!